1-800-GO-VEXTA (468-3982)
Feeding Materials at Set Intervals
For applications, such as feeding materials at regular intervals, Oriental Motor's stepper motors, servo motors and brushless speed control motors offer a wide range of solutions. For low speed, high torque applications we recommend the SMK series of low-speed synchronous motors.
Applicable Products
Position Control Systems
For conveyors that require higher accuracy positioning Oriental Motor offers a wide range of Stepper Motor and Servo Motor solutions. Stepper motors, with their ability to product high torque at a low speed while minimizing vibration, are ideal for applications requiring quick positioning over a short distance. Servo motors are easy to operate and allow for smooth operation with large inertial loads and belt mechanisms. Servo motors are ideal for positioning over long distances using a flat torque characteristic from low to high speeds.
Type

Features

Positioning over short distance

Stepper Motors are suitable for high accuracy positioning over a short distance and provide high torque even at low speeds. Stepper motors also offer very low vibration and a wide range of features and options such as gearheads, encoders and built-in controllers to meet the specific needs of your application.

Positioning over long distance

Servo Motors provide accurate positioning for quick moves or for a long distance moves. All feature a closed loop configuration ideal for variable loads and offer a wide range of gear options and braking or load holding options. The built-in controller (stored data) FLEX also helps for system configuration considerations.
Geared Options
A wide range of gearing options are available to provide higher permissible inertia, higher resolution positioning and higher torque for index table and high inertia applications.
Geared Stepper Motors

Geared Servo Motors

Geared stepper motors not only achieve deceleration, high torque and high resolution, but they are capable of driving larger inertial loads compared to a standard motor.

A wide range of gearing options are available: 
Spur, Taper Hobbed, Planetary and Harmonic gearheads.

The servo motor has restrictions on permissible load inertia, but the geared type can be used to greatly increase the load size that can be driven.
Speed Control Systems
For conveyors where the speed needs to controlled or vary during operation Oriental Motor offers Brushless DC Motors (BLDC Motors) that offer a wide speed control range and constant torque regardless of load.
By combining a control circuit with the motor, speed changes can be performed. Speed control motors are optimal for switching between high speed and low speed operation and for arbitrary adjustment of speed.
| | |
| --- | --- |
| Setting Multiple Speeds and Switching Speeds | Arbitrarily Adjusting the Speed |
| | |
Type

Features

Output
Power

Speed Control 
Range

Power 
Supply

Brushless DC Motors (BLDC Motors) provide high speed stability, energy saving and space saving. Brushless DC motors also allow for stable speed control even with a fluctuating load and offer constant torque over a wide speed range.

15 W (1/50 HP)
up to
400 W (1/2 HP)

80 ~ 4000 r/min

Single-Phase 100-120 VAC

Single-Phase 200-240 VAC

Three-Phase 200-240 VAC

24 VDC

48 VDC
Oriental Motor also offers a range of gear options to reduce the motor speed and generate greater torque.
Brushless DC (BLDC) Motor Gear Options
| | |
| --- | --- |
| Parallel Shaft Gearheads | Hollow Shaft Flat Gearheads |
| Parallel Shaft gearheads reduce the motor speed and generate greater torque. A wide range of gear ratios are available. | Direct connection to the drive shaft is possible without using a connecting part which enables equipment space saving. In addition, the hollow shaft flat gearhead enables permissible torque without saturation even at high gear ratios, so the motor torque can be fully utilized. |
Fixed Speed Systems
Low-speed synchronous motors provide highly precise speed regulation, low-speed rotation and quick bi-directional rotation. The basic construction of low-speed synchronous motors is the same as that of stepping motors. Since they can be driven by an AC power supply, they are sometimes called AC stepping motors.
Type

Features

Output Power

Power Supply

Low-Speed Synchronous Motors are suitable for applications where the motor is operated starting, stopping and reversing repeatedly and the motor is operated at synchronous speed regardless of load torque.

1.65 in. (42 mm)
up to
3.35 in. (85 mm)

Single-Phase 100-115 VAC
Questions? We're Here to Help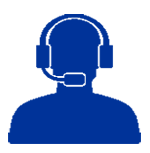 Business Hours:
Monday to Friday
8:30am EST to 5:00pm PST
Sales & Customer Service:
1-800-418-7903
Technical Support:
1-800-GO-VEXTA (468-3982)