Support: 1-800-468-3982 Sales: 1-800-448-6935
Speed Control AC Motors & Gear Motors
Speed Control AC Motor Packages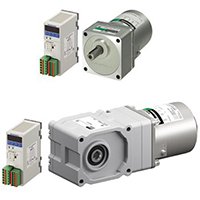 Speed Control Motors combined with an easy to use Speed Controller. AC Speed Control packages provide easy installation and many performance advantages with high reliability.
6 W (1/125 HP) ~ 90 W (1/8 HP)
Imperial or Metric Geared Output Shafts
Electromagnetic Brake Available
Single-Phase 110/115 VAC or Single-Phase 220/230 VAC
Three-Phase AC Motors for Inverters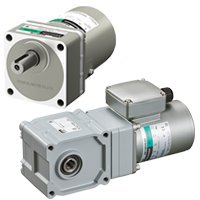 Oriental Motor offers a wide range of Three-Phase motors that can be paired with third-party inverters such as Fuji Electric, Allen Bradley, Lenze AC Tech, Yaskawa and Mitsubishi. Lead wire, terminal box and conduit box types are available in round shaft or parallel shaft and right-angle shaft gearheads.
90 W (1/8 HP) up to 3 HP
Parallel Shaft or Right-Angle Shaft Gear Types
Round Shaft (no Gear) Types
Electromagnetic Brake Available
Inverters / VFD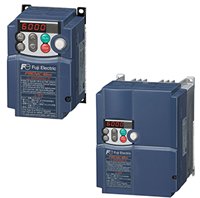 With its high functionality, compact design, simple operation, built-in network connectivity and global compatibility, the new FRENIC-Mini (C2) elevates the performance of a wide range of devices and equipment--including conveyors, fans, pumps, centrifugal separators, and food processing machines--to give you the system integration, energy efficiency, reduced labor, and lower overall costs you're looking for.
For use with 1/8 HP up to 3 HP Three-Phase Motors
Single-Phase 115 VAC or 230 VAC input, Three-Phase 230 VAC or Three-Phase 460 VAC input.
Cooling Fans
AC Gear Motor Technical Articles